Electrostatic Trap¶
Electrostatic ion traps are a class of ion traps that rely purely on electrostatic fields to trap charged particles. Examples include
Kingdon trap (1923): A cylindrical cathode wire is placed on the axis of a cylindrical anode shell of much larger radius, thereby forming a logarithmic field (much like the cylindrical capacitor or Cylindrical Mirror Analyzer (CMA)). This traps positively charged particles having an angular momentum around the wire. Trapping the axial direction can also be obtained by end caps at positive potential.
Knight trap (1981) ("ideal Kingdon trap"): This has a radial logarithmic potential, like the Kingdon trap, but it also has an axial quadrupole potential (so-called "quadrologarithmic") formed by a rounded outer electrode.
orbitrap (2000): the field is quadrologarithmic like the Knight trap but, for example, both electrodes are shaped to form a more ideal quadrologarithmic field.
Like the Penning Trap (ICR), image current detection can be involved.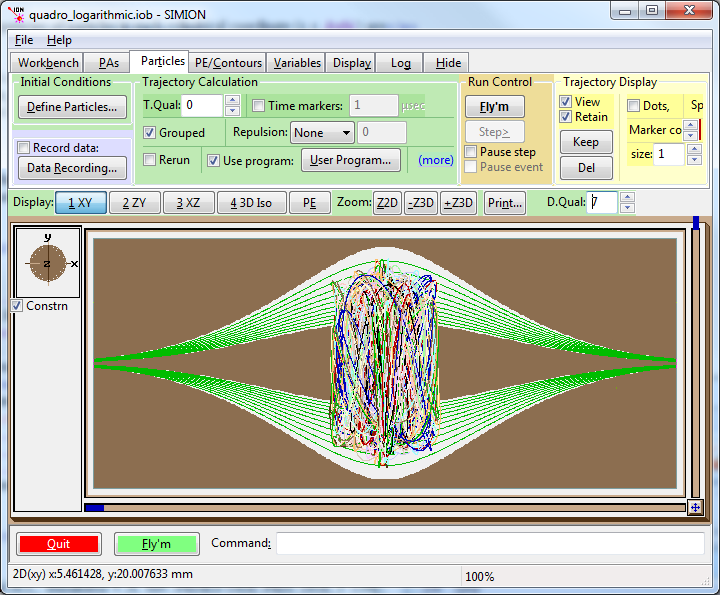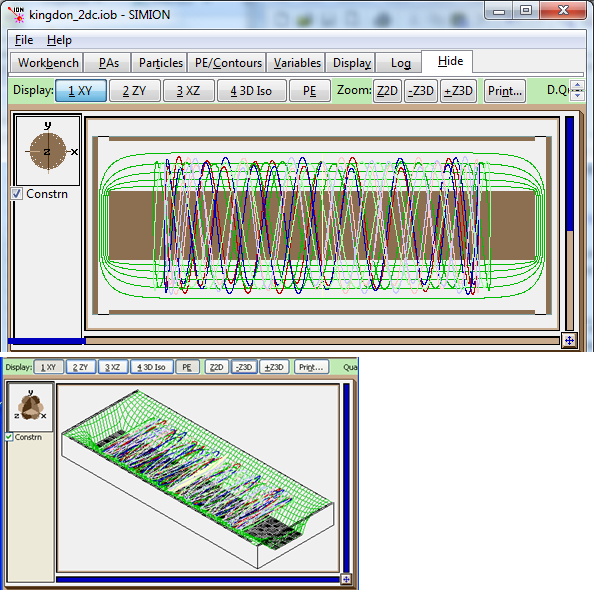 See Also¶
Overview:
| | |
| --- | --- |
| [2] | "Electrostatic Ion Traps", Ryan Hilger, 2011. chem.purdue.edu – slides summarizig different trap types |
SIMION specific:
| | |
| --- | --- |
| [3] | Møller, Søren Pape. "ELISA, and electrostatic storage ring for atomic physics." Nuclear Instruments and Methods in Physics Research Section A: Accelerators, Spectrometers, Detectors and Associated Equipment. volume 394, issue 3, year 1997, pp. 281-286. doi:10.1016/S0168-9002(97)00673-6. link2 (SIMION simulations) |